We're nineteen days into January…how are those 2014 goals going? I've made some progress this month on my 101 in 1001 list and I'm feeling really good about my choice to make "invest" my word of the year. 2014 is going to be a really good year. And, even if you're not into resolutions, it's not too late to start a new habit or choose a goal to work on. As a result of the time of year, there's been a lot of posts with tips to improve your life in any realm you choose.
Food
Kath Eats: 10 Ways to Eat More Real Food and fANNEtastic food: Making Time for Health When You're Busy (Healthy Tipping Point)
How to Stop Wasting Food in 2014 (Eatocracy) & 6 Uses for Leek Greens (Well Preserved)
7 Steps to Becoming a Better Cook (LA Times)
Sustainable Resolutions for Your Diet (NY Times)
20+ Time-Saving Cooking Tips from Chefs and Food Experts (Lifehacker)
Hidden Healthy Gems at the Regular Grocery Store (Back to Her Roots)
Homebrewing Resolutions: How to Make Better Beer in 2014 (Serious Eats)
How to Hone a Knife (The Hip Girl's Guide to Homemaking)
Tech
I Want You to Help You Help Me Help You (Katy Widrick)
My Secret Blogging Weapon: The Blogging Break (Life Your Way)
10 Ways to Prep and Polish Your Blog for 2014 (MomComm)
5 Ways to Keep Your Pinterest Boards Clean and Organized (Apartment Therapy)
Tips for Using Tablets, Smartphones and Apps in the Kitchen (Chowhound)
Life
Top Ten Ways to Trick Your Brain into Doing What You Want (Lifehacker)
This Infographic Shows You What Documents to Shred, Scan, or Store (Lifehacker)
9 Ways to Speed Up Your Family's Morning Routine (Real Simple)
16 Ways to Be Green and Save Money in 2014 (A Blossoming Life)
January Sponsor Shout Out
I wouldn't be anywhere without the support of my readers and sponsors. Starting this month, I'll be taking a moment during one of my highlights posts to make sure that you know about them. Want to get in on the action? Check out my sponsor page – and remember, blogger spots are free!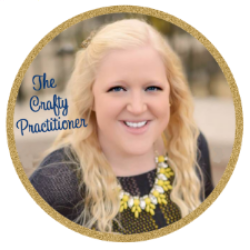 This month's blogger sponsor is Lindsey from The Crafty Practitioner! Her blog is a great combination of parenting, design, crafts and life. Check it out and give her some appreciation!